"Reba" - ShaRays Angel In Disguise OA, OAJ, WC
CH Bouldinaires Sneak Preview CD JH x CH Somersett ShaRay Magic Minx
OFA Excellent * elbows clear * Eyes CERF 8 weeks & annually
---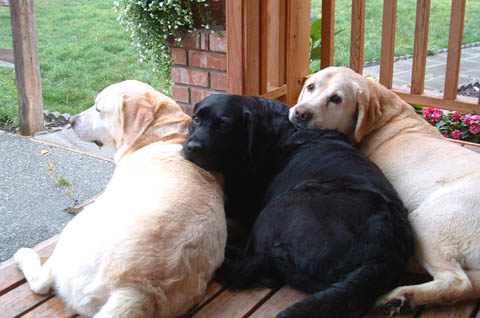 Half siblings Reba, Christi & Luke, summer of '04.
---
Reba is our favorite little girl., but we tell her not to tell the other dogs! Quick to learn but with her own independent mind. She is our little sports car.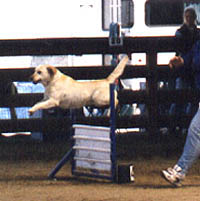 While earning her agility titles, Reba has consistently placed in the ribbons, many times with a first place in the extremely competitive 20" division.
She is a lot of fun !
---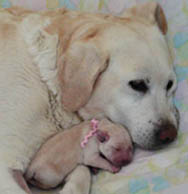 Reba has given us our future in the breeding world.
8/21/98 by Langshotts Gale Force from Kimvalley to give us Jeremy and Jamee.
---