"Marlo" - ShaRays That Girl WC
Am Can CH Chablais Singing in the Rain JH x Int. CH ShaRays Jamee
DOB- December 13, 2002 * OFA Good hips & clear elbows * Eyes CERF 8 weeks & annually
********************************************************************************
Marlo is now living, loving and training with Jessica and her darling 2 1/2 year old daughter Linnea. Jessica has the time and energy to train Marlo to meet her potential, and young miss Linnea is giving all the attention a dog could ever want. Marlo is willing to accept any and all blame when the behavior of the twosome is less than desirable. :-) Linnea has a new best friend.
Marlo is retrieving for Jessica at the PSLRA field fun day March 06. With Marlo it is always full speed ahead!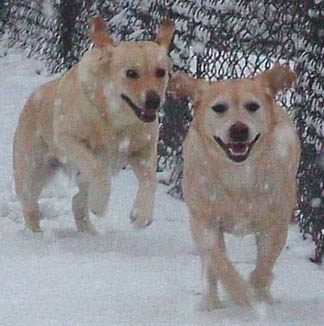 Marlo and mom Jamee playing on the tennis courts at Barbs, December & August 2005.
*********************************
Marlo's first litter was born 2/27/05, sired by Nipntuck It's a dogs Life
We kept "Buffy" - ShaRays That's Life in the Buff
---
This girl was born knowing what to do. She stands correct and works just as pretty! "Beauty is, as beauty does."
Natural ability!
These pictures where taken her first time out in the field, her first bumper, her first swim, and not quite 3 months old.
---
Not quite four months old and she is flying in the water to retrieve, bringing the bird back and automatically turning, sitting and waiting for the next bird to drop! Our jaws dropped in amazement. It wasn't a fluke, she repeated the scenario over and over. She had been watching the older dogs train from her crate in the suburban, and must have learned by observing.
---
Added to all that talent is a very sweet loving personality!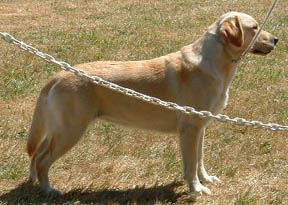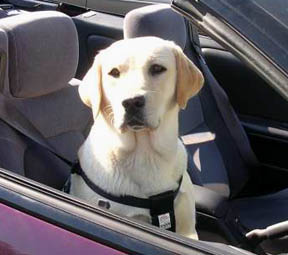 Marlo 18 months PSLRA '04..............riding in foster mom Kathleen's convertible.
---